Data harvesting has become a part of everyone's life these days. With the advent of online shopping and social media interaction, many platforms can access your personal data easily. You don't have a problem unless something significant happens. And that significant thing may involve a data breach. Any misuse or breach of your personal data can cause distress. You can sue the respective company because you have the right to claim compensation against that platform. But how will you find a reliable data breach claims solicitor? Let's find out.
Compensation for Data Breach
First of all, the lawyer needs to know the laws for data breach compensation. According to the Court of Appeal in London, anyone who claims for distress due to privacy breach is liable for damage compensation even if he/she doesn't incur a financial loss. The compensation award was quite low before GDPR. Claimants only got £750 after suing the company. Sometimes it didn't even cover their solicitor fees. Nowadays, the court decides the compensation amount according to the nature of the case.
Knowledge about the Data Protection Act in the UK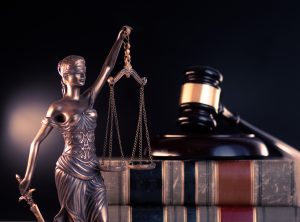 Your lawyer should know the General Data Protection Regulation 2018 thoroughly. Before 2018, lawyers had to follow The Data Protection Act 1998. According to the new law, any person in the UK or throughout the European Union can challenge institutions or companies that misuse their personal data. It is your fundamental right to protect your data. Any company or institution that wishes to use your data should take permission before sharing.
The law, however, doesn't apply to any individual who misuses your data. Your lawyer should explain this step clearly because many clients think that they can file a case against individuals also. For example, your father accidentally posted his home address on Facebook. Any individual can tamper with that information. You cannot sue that person because you made a mistake. However, if a real estate company shares your contact details or home address to advertisers without taking your permission, you can sue that company right away.
Your lawyer should explain your rights in detail. Everyone can come and claim against companies regarding the data breach. However, all cases may not have the merit to reach the court. Instead of beating around the bush, consult with your solicitor whether your case is worthy of fighting or not.
No-win, No-fee Rule
Most solicitors attract clients by claiming they can win any case that comes their way. This may be flattering, but you should think realistically. What if your lawyer doesn't win? In fact, what is the guarantee that he/she will win? The best way to understand the lawyer's potential is by asking him/her to agree to a no-win, no-fee deal.
Many lawyers these days provide this guarantee. You can trust these solicitors because they are very straightforward with clients. They will tell you your chances of winning the case. Most of these lawyers don't charge a penny when you hire them. They will study your entire case, ask you various questions, and then decide if they have a chance of winning. If you win, you will provide them with a specific percentage of your compensation as their fees.
Supporting the Client
The basic job of a data breach claim solicitor is to support his/her client until the last day of the case. From paperwork to attending court sessions, your lawyer should take care of everything so that you don't have to do the legwork.
As mentioned already, data breach causes distress, something that may threaten your life also. Your lawyer should understand the stake of the case and then demand compensation accordingly.